We're committed to sustainable production.
And a better future for all.
We operate with a clean conscience
A passion for sustainability has been a cornerstone of our own operations since the very beginning – from minimising our environmental footprint to ensuring the safety and well-being of our employees.
We help manufacturers achieve their sustainability ambitions
Sustainability has become a must-have capability for companies around the globe. By developing innovative new processes and designing equipment that lasts longer, we enable our customers to utilise raw materials more efficiently while reducing their impact on the planet.
Across multiple industries, our products and services boost sustainability by:
Providing energy-efficient processes
Reducing the amount of water needed for production processes
Minimising waste
Cleaning effluent water
Turning side streams into new value
Minimising downtime
Keeping equipment operating optimally
Upgrading older production plants
Through our investment arm, SD Venture, we also provide financing and technology to support businesses that want to set up sustainable production facilities.
We make a global contribution
We're part of the global community, so we have a duty to care for current and future generations wherever we can. Our activities contribute to many of the UN Sustainable Development Goals (SDGs). But we make our strongest contribution to goals 2, 6, 7, 9 and 12 through a range of technologies, partnerships, and initiatives.

Goal 2 – Zero hunger
The world needs more sustainable food production. That takes new production systems, resilient and better agriculture practices, and alternative protein sources.
We cooperate with other local and multinational companies to develop resilient and sustainable crops which minimise the depletion of agricultural land and create diversification of crops. We provide funding and develop processing equipment for the sustainable extraction of plant proteins. We believe plant proteins are an increasingly important food ingredient and will become the solution to food scarcity.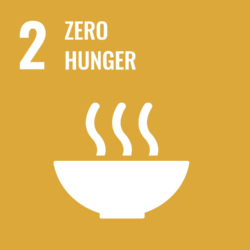 Goal 6 – Clean water and sanitation
With a growing population and an increasingly unstable climate, water is likely to become scarce unless action is taken. Goal 6 aims to ensure availability and sustainable management of water and sanitation for all.
We have developed a sustainable food processing setup that reduces the amount of water utilised in a production plant. We also offer technology for cleaning effluent water to be re-used in other production stages. These solutions enable our customers to reduce the amount of water they use.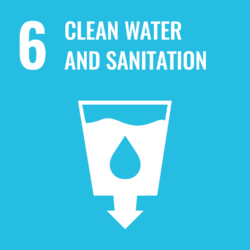 Goal 7 – Affordable and clean energy
Production plants and production generally consume a lot of energy. Companies can support Goal 7 by helping to improve energy efficiency.
We have created an environmentally friendly process set up that ensures that energy and water are recycled for greater efficiency, and that side streams are processed to maximise value.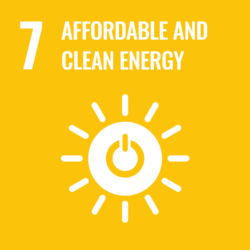 Goal 9 – Industry, innovation and infrastructure
Goal 9 aims to build resilient infrastructure, promote sustainable industrialisation and foster innovation.
Through our venture company SD Venture, and with the help of experts from our Innovation Centre, we support businesses looking to set up sustainable production facilities by contributing both financing and technology. We also retrofit industries for greater sustainability by increasing resource efficiency and introducing cleaner, more environmentally sound technologies and industrial processes.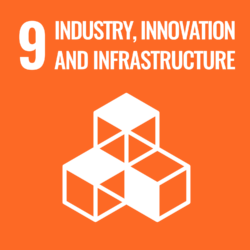 Goal 12 – Responsible consumption and production
Goal 12 takes on the problem of fast-growing global consumption by encouraging innovations that can "do more and better with less".
We have developed the SiccaDania One-In-All-OutTM process concept, which maximises the yield of all valuable components in the raw material by conserving the native ingredient structure during processing. The concept reuses water, maximises utilisation of side stream and minimises waste. We have also created a unique membrane filtration construction that allows us to re-build old units for enhanced output, along with minimal energy and water consumption.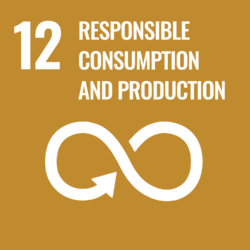 Strong partnerships for maximum impact
We see collaboration as an asset to the climate. So we constantly cooperate with manufacturers, governments, and non-government and private organisations. Our scientists participate, for example, in the SmartProtein Project, working together to find sustainable proteins for the future.  The partnership extends to our suppliers, too, governed by good business practices outlined in the SiccaDania Company Policy, which guides our employees on how to be alert to and deal with criminal activity, bribery or other forms of corruption.
Empowering people
We value our employees' well-being, prioritising a healthy, pleasant work environment and on-the-job safety – whether in our offices or out on site.
SiccaDania is an international company located in 9 countries from South America to France and China. As such, issues of gender, diversity and inclusion are part of our agenda. For example, we participate in flex job programs where the unemployed, disabled and those unable to maintain a full-time job get a chance to join the SiccaDania team. We adapt to their abilities and help provide them with the necessary aid.