SiccaDania offers a broad range of hydro cyclones to match every situation and customer demand. The sanitary cyclone (HCH) unit is the most hygienic hydro cyclone on the market. The washing water is sensitive to microbiological growth which can cause the failure of the washing equipment, increase downtime and a contaminated product. Using the hygienic hydro cyclone unit minimises the risk of this harmful microbiological growth. In case of hygiene is of less importance, the HCC cyclones are advised. 
The starch is washed by concentrating diluted starch in suspension and diluting it again with clearer water. In this way, contaminants are removed.  
By using a counter-current flow principle, the amount of freshwater used is small. After this multi-stage process, almost all contaminants are washed out. 
Broad range of applications:
Concentration

Peeler starch recovery 

Refining and washing of suspensions 
State-of-the-art mechanical design
No internal leakage: optimal sealing construction 

Pumps: Single mechanical seal with internal flush 

High wear-resistant cyclonettes

 

Compact design: serial and stacked 

Superior operation, service & maintenance 

optimal cleaning simplicity without removal of the inner body 

Full capacity flexibility
Excellent performance 
High & equal liquid speed 

Ultra-high outlet concentration (>23Be) 

Excellent starch yield 

Superior starch purity 

Low energy consumption 

Minimum downtime 

Cleaning-In-Place (CIP) 
Full stainless steel 
Sustainability & long lifetime
Broad range of applications:
Concentration

Peeler starch recovery 

Refining and washing of suspensions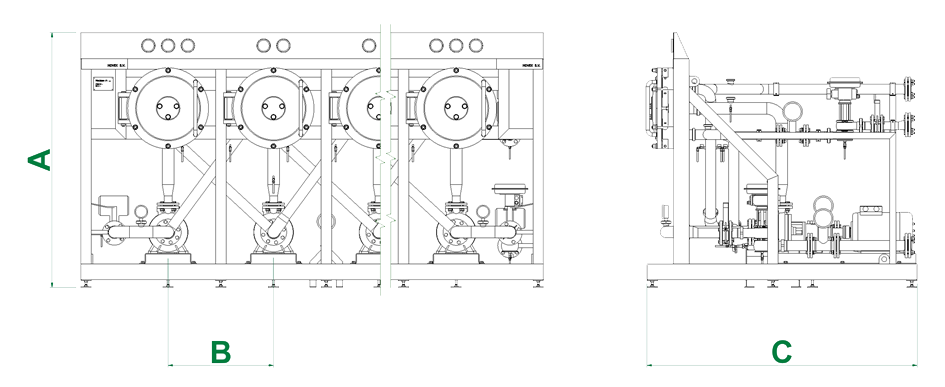 | | | | | | |
| --- | --- | --- | --- | --- | --- |
| Model: | HCH 300* | HCH 400* | HCH 500* | HCH 600* | HCH 700* |
| A | 2200 | 2200 | 2200 | 2200 | 2200 |
| B | 550 | 650 | 750 | 850 | 950 |
| C | 2500 | 2500 | 2500 | 2500 | 2500 |
Model:
HCH 300*
HCH 400*
HCH 500*
HCH 600*
HCH 700*
Static load (kg)
500
600
700
850
1000
Dynamic load (kg)
813
975
1138
1381
1625
Bruto load (kg)
625
750
875
1063
1250
Max. feed capacity
10 mm cyclone (m3/h)
14
30
49
71
100
Max. feed capacity
15 mm cyclone (m3/h)
14
30
49
71
100
* Indicates cyclone housing diameter
Sanitary Hydro Cyclone data sheet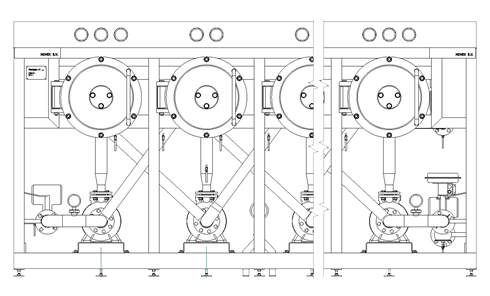 Download