The small-scale evaporator, VAP250, has been designed for both continuous and batch evaporation of liquid products into concentrate. The evaporation process is scalable, and the small-scale evaporator enables process simulation of larger industrial-size evaporators.
VAP250 is targeted for small-scale production as well as R&D work and is widely used by companies and universities worldwide. It is available in a standard version and features a range of optional modules, thus enabling customisation to match individual requirements.
The VAP250 is produced in sanitary design and includes a state-of-the-art solution regarding safety, easy cleaning and a sophisticated PLC-based control system. All parts in contact with products are made in stainless steel and all elastomers are food grade approved according to the GMP standards.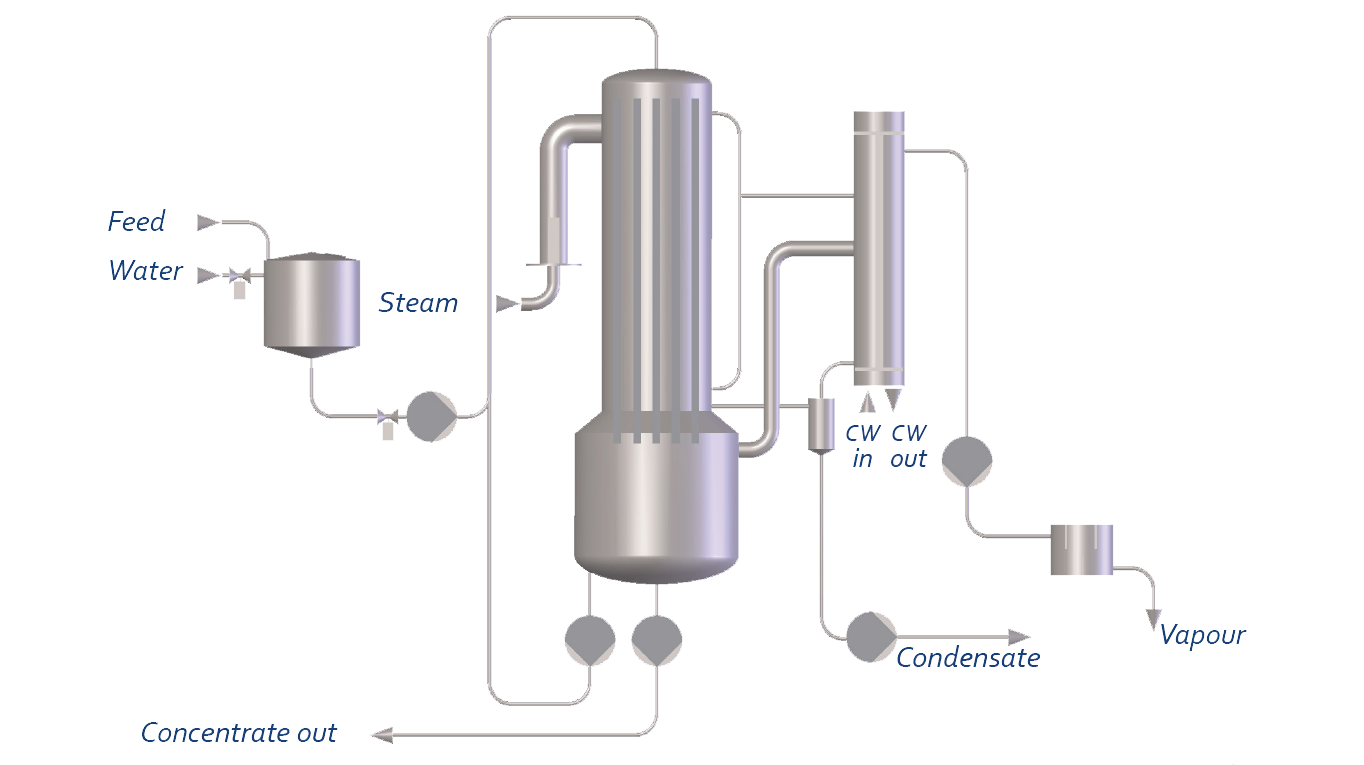 Applications
The VAP250 is widely used for:
Dairy applications
Food applications
Chemical applications
Pharmaceutical applications
Standard Equipment
Closed feed tank with level switch
Feed pump (centrifugal) with a flowmeter
Steam ducting with pressure control
Calandria with integrated vapour separator
Density meter in the recirculation system
Re-circulation pump (centrifugal)
Tubular condenser
Vacuum pump (stainless steel body)
Condensate pump (centrifugal)
Concentrate pump (centrifugal)
CIP nozzles
Combined MCC/HMI cabinet PLC/touch screen
A stainless steel support structure
All components are completely wired and tested
Options
Tubular preheater with steam control system
Holding cell
Stair or ladder to calandria top
Insulated feed tank
An agitator in the feed tank
Crystallisation unit
Applications
The VAP250 is widely used for:
Dairy applications
Food applications
Chemical applications
Pharmaceutical applications
| | |
| --- | --- |
| Max. water evaporation | 500 kg/h |
| Nominal W.E. capacity | 250 kg/h |
| Steam consumption | Approx. 1 kg steam per kg W.E. |
| Cooling water consumption with 22°C inlet and 46°C outlet temperature | 6000 kg/h |
| Heating surface | 25.4 m2 |
| Power supply | 3 x 400 V, 50 Hz |
| Space requirements LxWxH | 2.0 x 2.0 x 6.0 m |
| Recommend free height | 6.7 m |
| Weight | Approx. 1500 kg |
| External surfaces/product contact | AISI 304 / AISI 316 |
| | | | | |
| --- | --- | --- | --- | --- |
| Process Data Range | Nominal | Minimum | Maximum | Unit |
| Water evaporation capacity | 250 | 79 | 500 | kg/h |
| Steam consumption | 250 | 79 | 500 | kg/h |
| Cooling water supply | 6000 | 3000 | 6750 | kg/h |
| Cooling water temperature, in/out | 22/46 | 22/37 | 22/63 | °C |
| Boiling point | 62 | 46 | 90 | °C |
| Delta T (jacket – boiling) | 6.5 | 2 | 12 | °C |
VAP250 data sheet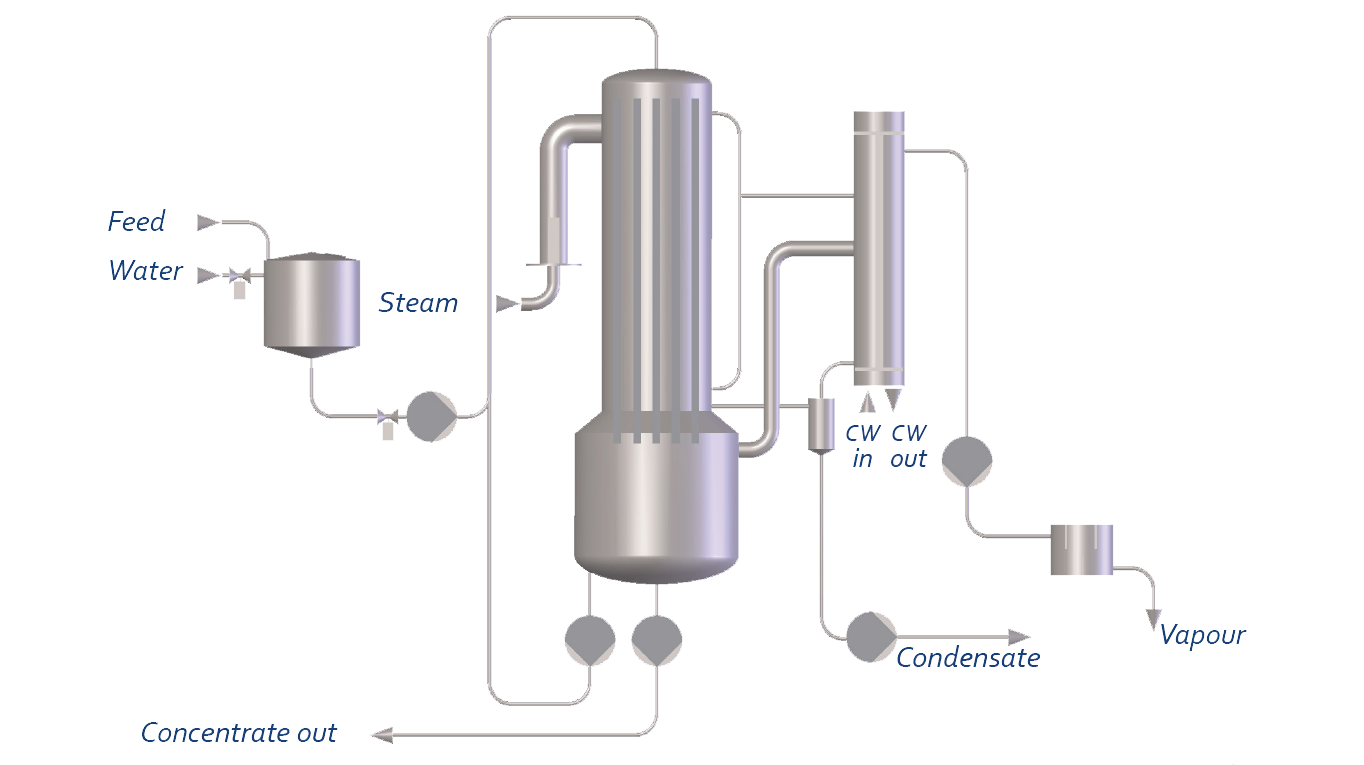 Download