When joining SiccaDania, you become a SiccaDanian. You are joining an international team of passionate and dedicated employees who, across borders and hierarchies, work together to create the best solution for our customers while having a good time.
We believe that our employees are fundamental to our success with their experience and drive to improve food processing. We strive to make all our workplaces the best for our employees.
Our company culture is based on mutual respect, and we urge our employees to raise all relevant subjects and questions.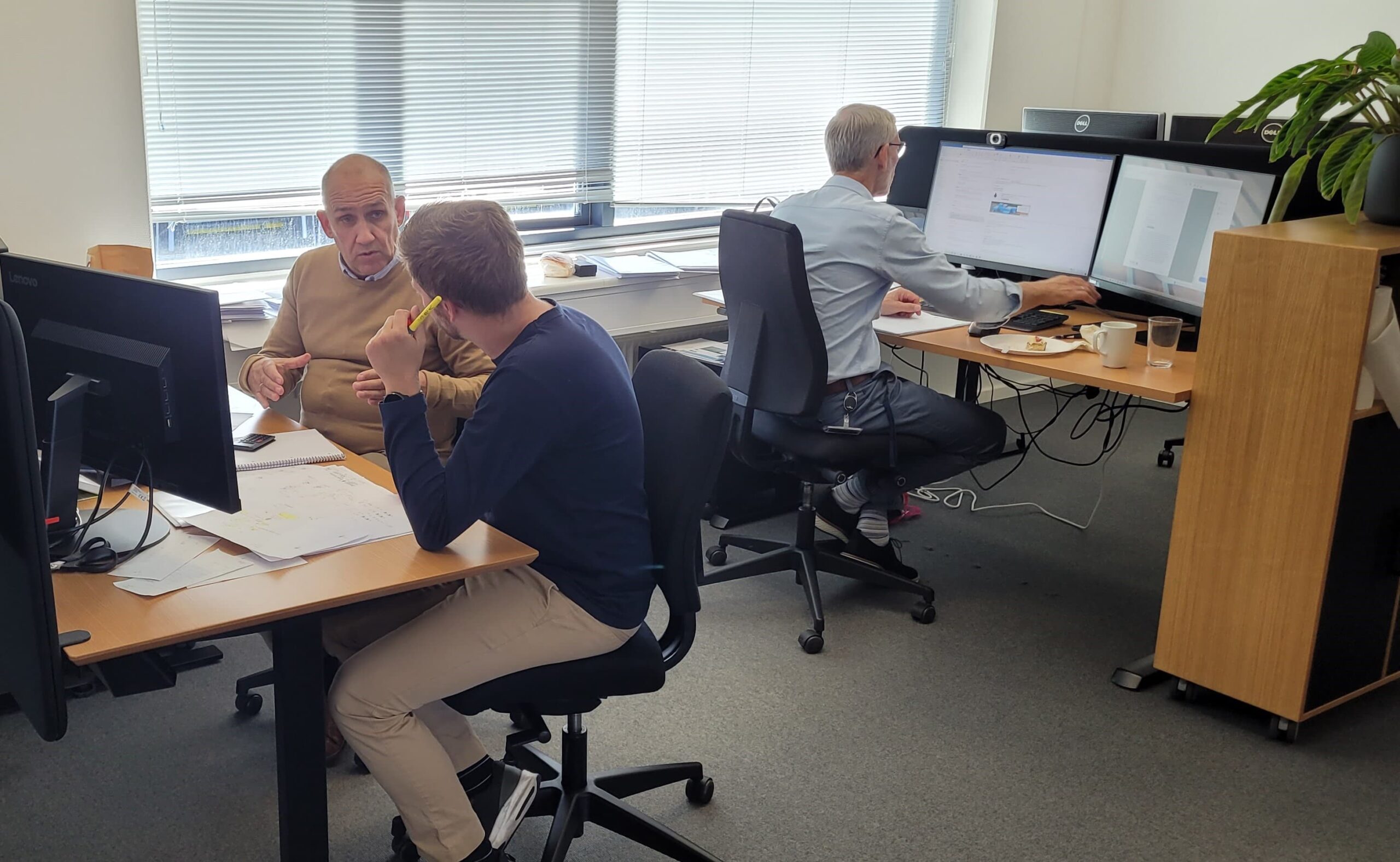 SiccaDania believes that our employees are our greatest asset. We are therefore committed to the development of our employees from the introduction stage and throughout their entire employment. We believe that by providing continuous development for our employees and empowering them to take on the required responsibilities, we enhance their motivation and job satisfaction. In return, the employees commit themselves to contributing to the success of the organisation.
Social activities
The SiccaDania way includes combining work and play. We value our social activities highly and see them as the best opportunity for all our employees to get to know one another on a deeper level than just their profession.
Mental and physical well-being
A healthy employee is a happy employee. Through our pension scheme, we offer our employees access to a healthcare scheme. Here our employees can receive help both with physical ailments as well as mental.
To promote healthy living, our employees have organised lunch walks and for some employees a lunch run.
International opportunities
With more than 11 offices located in 8 different countries, SiccaDania truly is an international company. This also makes for a dynamic workplace. Our headquarters are located in Denmark which also puts a stamp on our management style which is truly Scandinavian – with a focus on work-life balance. As true Scandinavians, we have built a culture where language is not a challenge, and versatility is a force rather than an issue. We do what we can to ensure that our international employees settle in when moving to Denmark.
Together with SiccaDania, you can move to the office of your choice and still stay in close contact with teams around the world.
Career development
We are always seeking to develop our people and to provide a workplace where they can fulfil their potential. What development path suits our employees is always individual. Is it constantly moving upward in the ranks, or is it a change of expertise or career or just a change of direction? All SiccaDanians' paths are different and therefore, we offer the path best suited for our employees. We want to promote a culture that is dynamic, open and innovative, and this means something different for the individual.
We believe empowering our employees helps build a shared understanding of our core values. It allows all employees to bring their competencies to the table without prejudice, whilst offering developmental opportunities for employees globally. It enhances cultural understanding by providing broader business insights.
Pension and insurance
It is important for SiccaDania to always offer our employees and their family the best pension and insurance package.