Thrive in a world of opportunity
A full in-house processing partner
As a food ingredients manufacturer, you face many different challenges. Whether it is coping with new market conditions, such as increased competition or fast-evolving consumer behaviour, or changes to the world at large, such as extraordinary climate conditions, health crises, travel restrictions and political instability, you need to constantly adapt to ensure your operations remain viable and sustainable.  
If you can stay ahead of these largely unprecedented challenges, the opportunities for your business to thrive are significant.  
Maximise the yield of all valuable components in the raw material
As a supplier to the food ingredients market, we have a responsibility to contribute to your ability to compete.  
In our world of food ingredients processing, that means an intense focus on: 
Zero waste through full crop valorisation
Minimising freshwater consumption by maximising water reuse

M

axim

ising 

energy saving

s

 
We have developed a unique technology concept that ensures gentle fractionation of plant materials into high-value, native-plant ingredients tailored for specific markets.  
The One-In-All-Out concept is based on some clear objectives:
Producing high-quality food ingredients by gentle bio-fractionation of the raw material 

 

Maximise the 

utilisation of plant raw materials to minimise the cost of waste handling and maximise process revenues


Minimised use of core resources, such as water and energy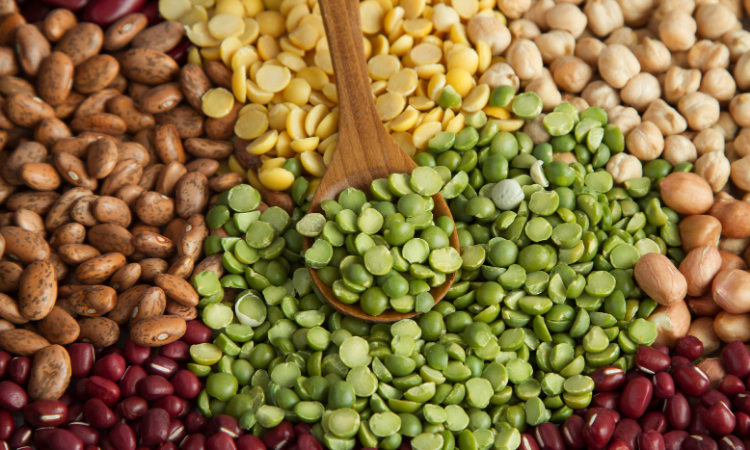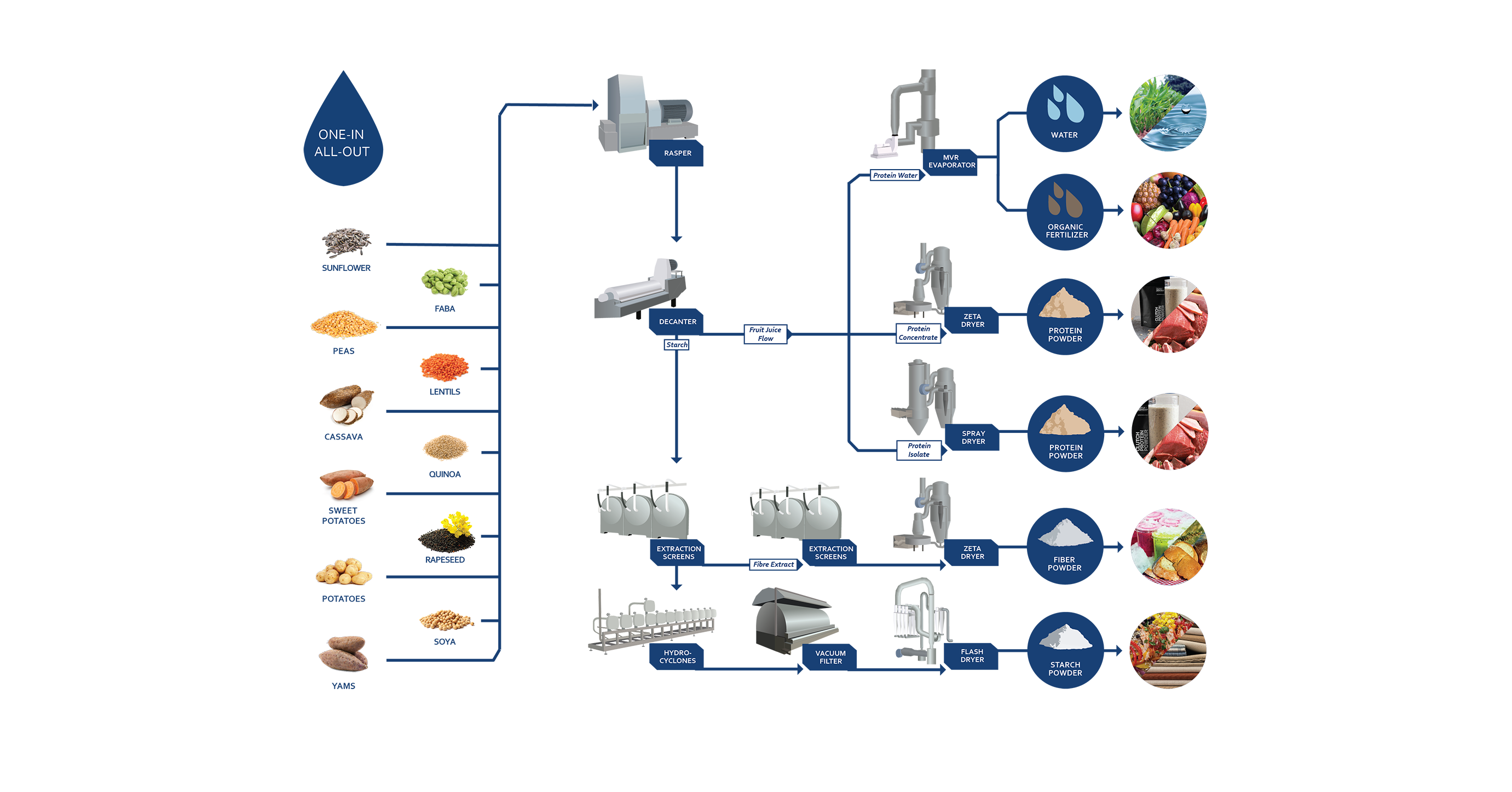 A proven food ingredients extraction process
Conserving the native ingredient structure during processing allows you to utilise the functional properties of natural products.  
Different raw materials contain varying concentrations of main components, such as starch, protein, fibres and oil. The contents and concentrations of low-molecular constituents that may have a significant impact on product quality also differ within the plant species.  
The One-In-All-Out process allows you to control risk reactions of the quality-defining, chemically reactive plant constituents during fractionation and isolation of the food ingredients. Post-processing modification of the functional properties can be achieved without impacting the entire production. 
Key benefits of One-In-All-Out
Manufacture 

high-quality products

 

M

aximise water and heat recovery while achieving full crop valorization

A

d

apt 

production to your own specific requirements – such as the composition of the raw material, product quality, production quantity, investment level and operating costs

 

P

repare for possible future expansion into new ingredients – already during the design phase

 

M

inimis

e

 your facilities' environmental footprint

 
Want to learn more?
Ask us how we can create a One-In-All-Out process design for your production requirements
Contact