We provide high-quality technology to make your high-quality product
Handling the milk with care from reception to powder is essential to assure a high-quality milk powder. Whether the final product is skim milk, whole milk, instant whole milk, fat-filled milk or other variants of milk SiccaDania can provide you with the right solution.
SiccaDania possesses the know-how and strong partnerships with technology leaders within the various unit operations. SiccaDania is free to cooperate with the best technology companies for individual applications, which is often not the case with the alternative few global equipment suppliers in our industry.
With solutions ranging from 500.000 litres of milk per day up to 2.000.000 litres of milk per day, SiccaDania can accompany all large-scale milk powder plants.
Process and plant design based on experience
The typical skim milk powder process consists of the following steps:

Many types of milk powders are requested for today's market. Every process will be tailor-made to the specific product.
The following requirements are taken into consideration when preparing a design for a specific dairy process line request:
Product composition
Fat and protein content
Requirements for WPNI, high heat, medium heat or low heat products
Nutritional standards (FDA, Chinese regulations, European standards)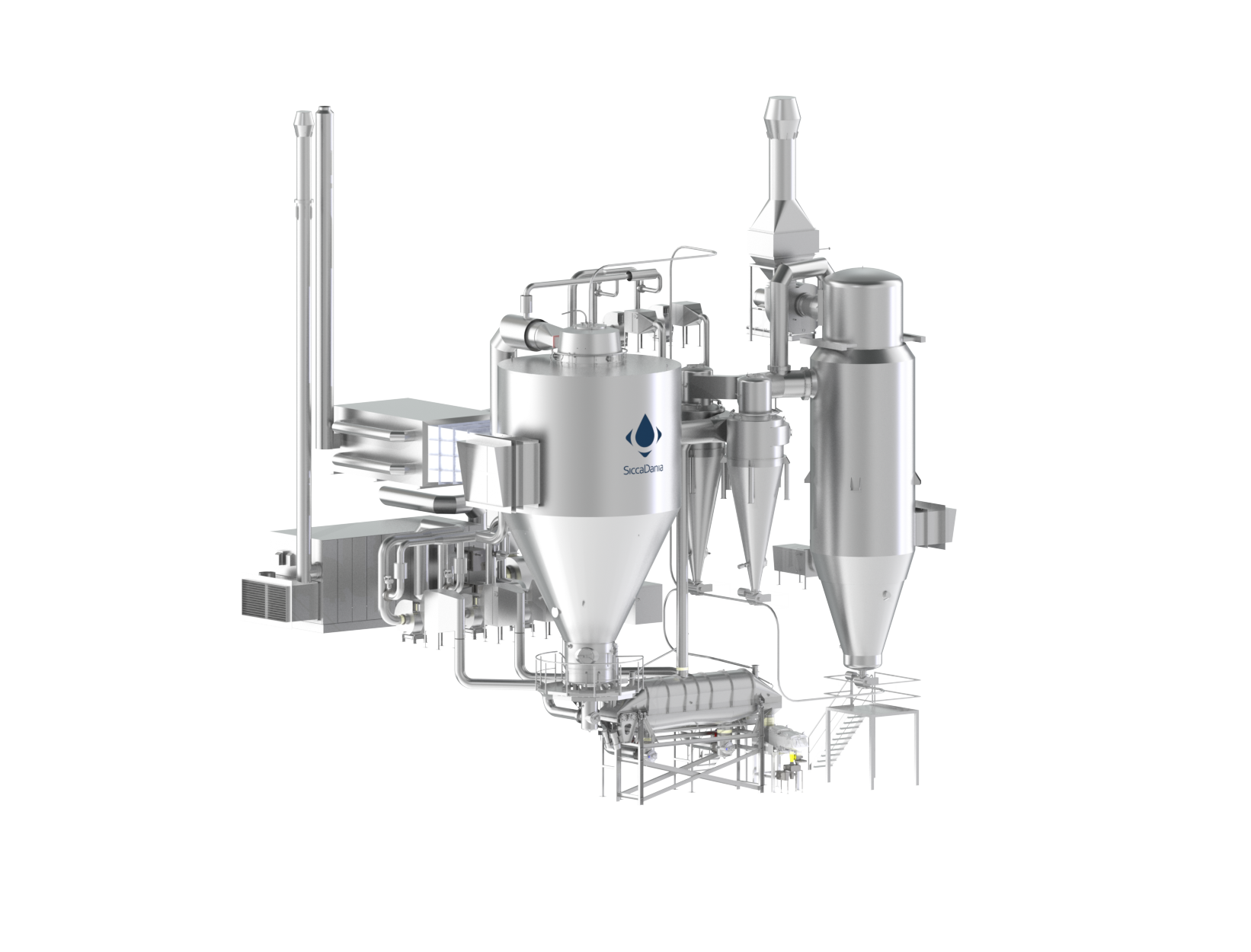 Creating an effective process
A SiccaDania process line will typically include the below process steps:
Milk reception
Raw milk storage
Milk and cream process plant including separation and heat treatment
Pasteurized milk storage
Pasteurized cream storage
Evaporation Plant for concentration
Dryer feed system with 24/7 operation
Spray dryer
Powder handling
CIP plants
The process line looks as shown in the flow diagram below: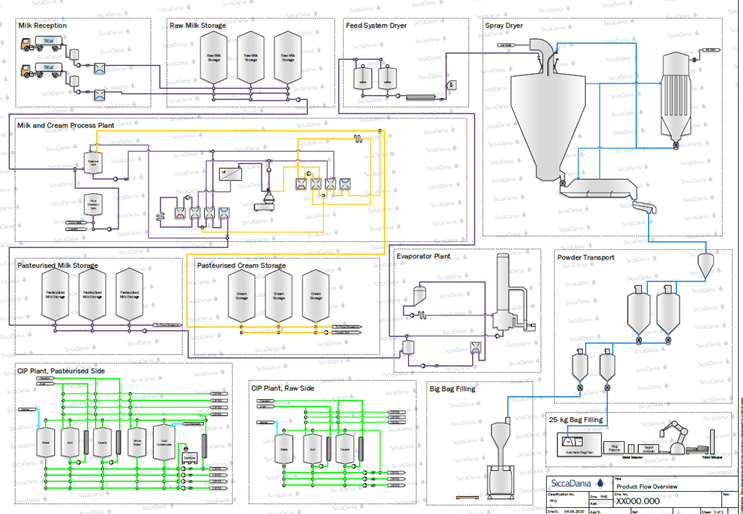 Creating a variety of products
A dairy powder plant from SiccaDania allows customers to create the powder of their choosing. Every plant is uniquely designed according to customer specifications. The SiccaDania team is ready to help our customers achieve the fullest potential of their raw milk input by extracting all derivatives from the production as well.
These derivative powders could be:
WPC
Non-caking permeate
Whey
Lactose
MPC
MPI
Each of these process design lines is carefully engineered with a range of SiccaDania's technologies such as membrane filtration, mixing plants, evaporation and spray drying.