Some of the most probable, time-consuming and pricey issues in a spray dryer are problems and obstructions in the nozzles. Leaks, blocks, product build-up and uneven spray dispersal issues can lead to expensive operational downtime and potential damage.
The NOZZLE CAM provides customers with continuous views of the process, allowing for instant detection and identification of product build-up, obstructions and leak control and spray dryer efficiency.
The NOZZLE CAM is based on fibre optics technology for a continuous view within the spray dryer. The camera lens is placed in the air distributor away from the direct-product-contact area, thereby virtually eliminating exposure to the powder. By placing the camera electronics externally it becomes suitable for high temperatures.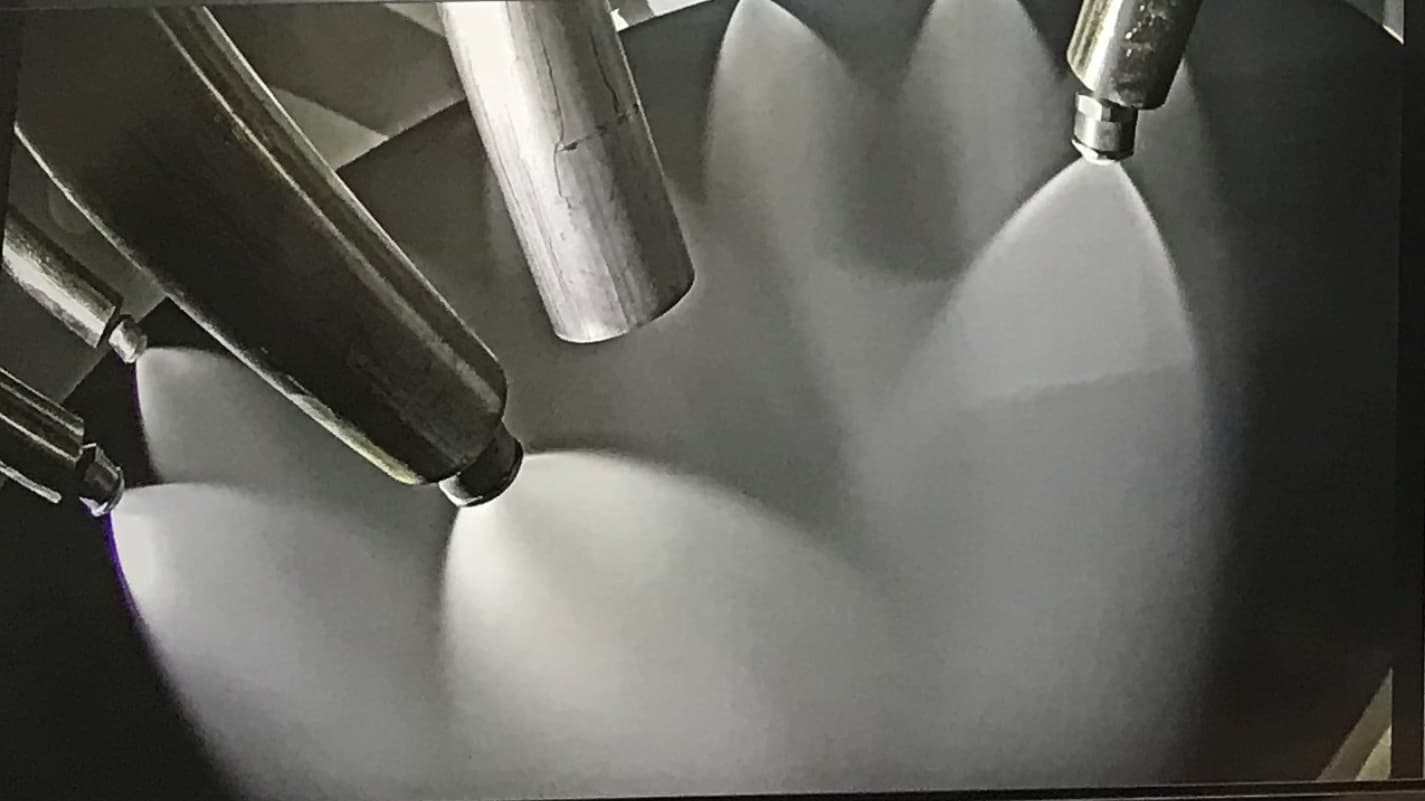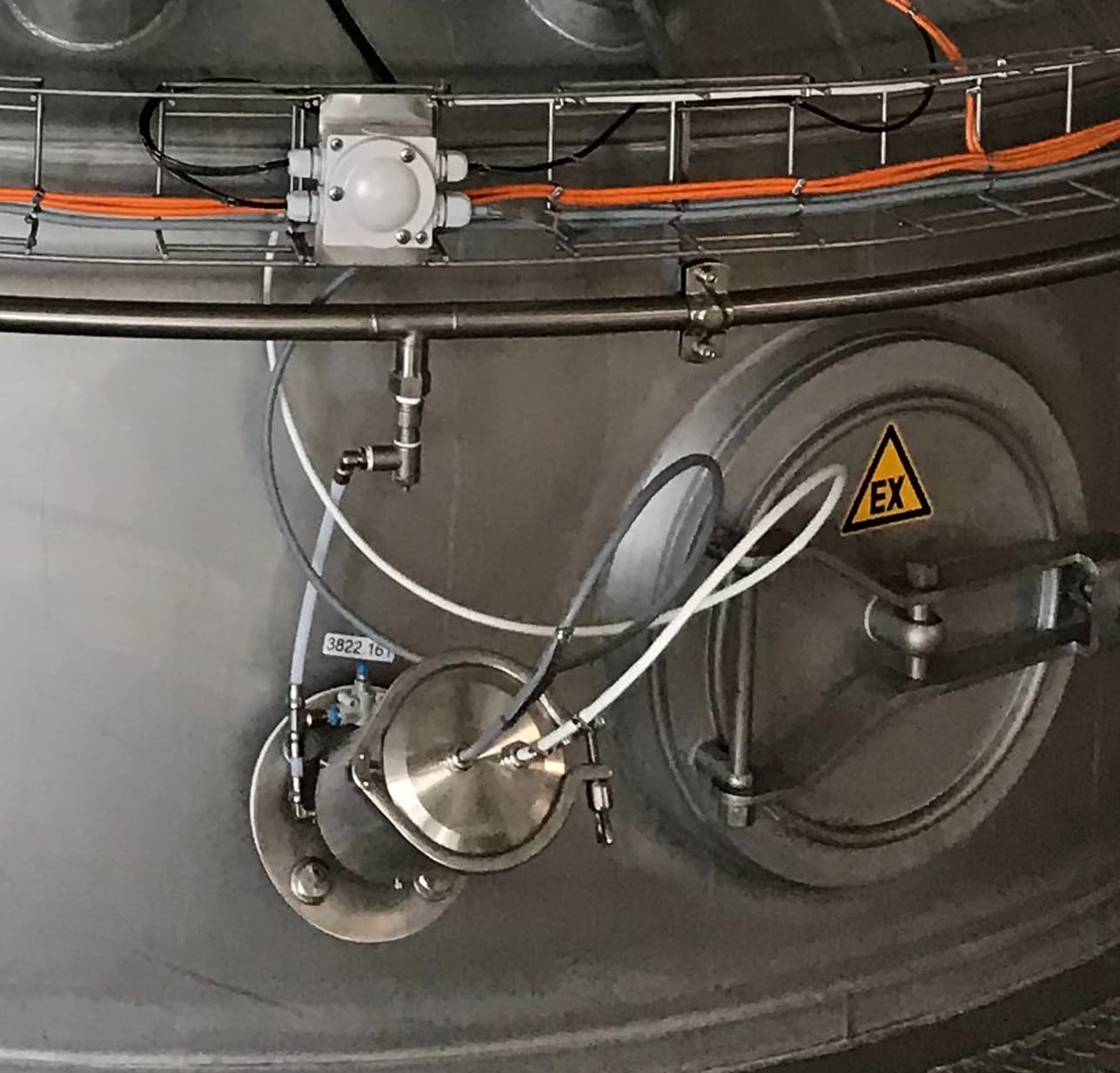 The NOZZLE CAM is one of the latest inventions by the SiccaDania engineers. The key idea is to keep our customers safe by ensuring a continuous flow of powder to the spray dryer and simultaneously checking for problems or build-ups.
In order to achieve full 360° visual coverage a camera is placed for every three nozzles. This gives customers the best vantage point to check inside the system.
The NOZZLE CAMS prime objectives are:
Nozzle spray pattern monitoring
Detection of leaking nozzles
Monitoring of fines return
Detection of the product build-up
Visualisation of start-up and changeovers