The first factory to process starfish into a protein-rich feed
"It is the first factory in the world to process starfish for feed use," says Mr. Niels Jørgen Madsen, the director of the newly established company Danish Marine Protein as he shows the unfinished parts and stainless-steel constructions in the factory.
The newly developed method has been successfully tested in a test which produced 150 tons of starfish flour. Throughout the process of assessing the planning production potential, Danish Marine Protein received assistance from Aarhus University and DTU Aqua.
The factory will process five to six tons of raw material hourly, and when operating on a 24-hour basis during peak season, it can reach over 120 tons of starfish a day. Furthermore, under optimum conditions where fishing is not affected by weather, the input can reach 14,500 tons throughout the period from mid-January to May.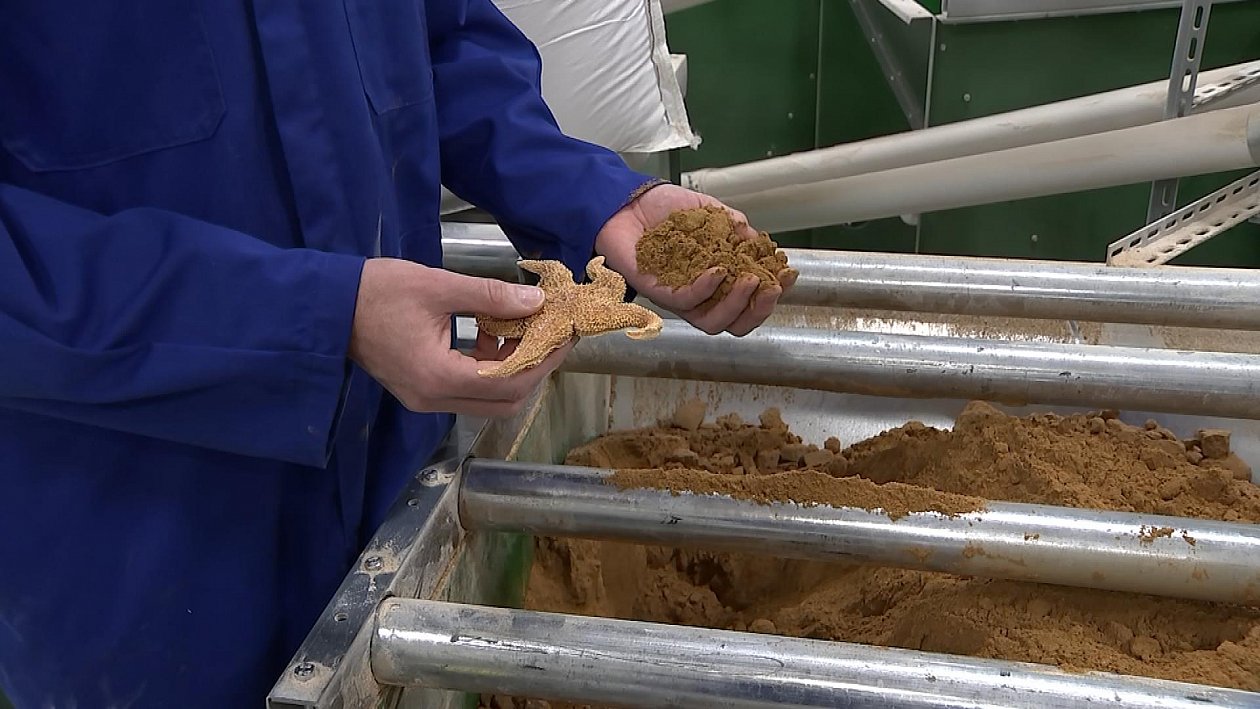 After the initial phase, the decomposed starfish mass is pumped into a spin dryer. " The dryer performs by the spinning principle. When the starfish is dosed into the spinning zone a very large surface is formed. This makes the drying very gentle, which is important for producing high-quality protein. This dryer is a second-hand dryer delivered by SiccaDania as SiccaDania has the process engineering contract in this project. SiccaDania is an engineering company having our core business within the drying and evaporation technology" explains Steen Simonsen, Director for SiccaDania's starch technology
The dryer's output will be a storable starfish flour of 92 per cent dry matter. This flour is primarily intended as a source of protein for organic pork, chickens and hens which will replace the organic soybean imported from China. Besides a good combination of protein that the animals need, starfish-like any fishmeal also contains health-friendly omega-3 fatty acids.
This article is a snippet of "Slimede bunddyr genopstår som foder" by Per Henrik Hansen published in Ingeniøren, 2/11/2018