Published: 25th of August 2022
Since 1930, MartinBauer has stood for unique expertise in premium botanical solutions worldwide. It works with customers in the tea, beverage, food and animal feed industries to develop tailor-made solutions. Its products are based on more than 200 responsibly sourced, high-quality botanical raw materials, which are processed and refined at 20 production sites worldwide.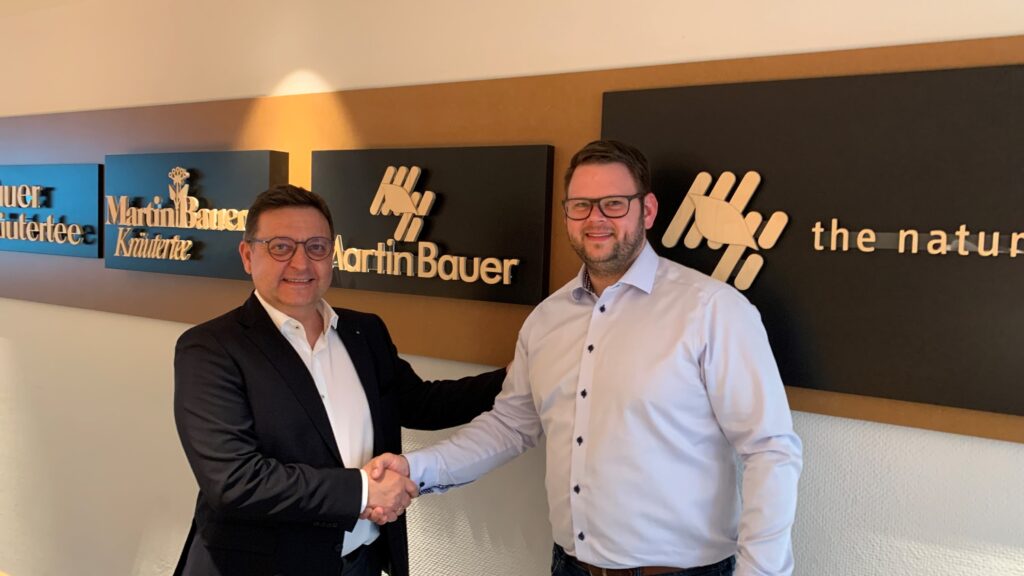 MartinBauer is investing in new spray-drying equipment at its site in Kleinostheim, Germany. It opted to rely on the expertise of processing technology company SiccaDania. Both companies worked well back in 2016, on the installation of spray-drying technology at a site in China. They are delighted with the award of a new contract for a complete spray-drying system. The deal was signed after around a year and a half of close cooperation, including a pre-engineering contract, in order to find the optimal solution. The new facility is built upon these shared experiences, the latest insights from MartinBauer, and state-of-the-art technology from SiccaDania. Now we are looking forward to an ongoing mutually beneficial partnership.
Deutsch:
Seit 1930 steht MartinBauer für eine weltweit einzigartige Expertise bei pflanzlichen Produkten. Mit seinen Kunden aus der Tee-, Getränke-, Lebensmittel- und Tierernährungsindustrie entwickelt das Unternehmen maßgeschneiderte Lösungen. Seine Produkte basieren auf mehr als 200 verantwortungsvoll beschafften, hochwertigen pflanzlichen Rohstoffen, die an 20 Standorten weltweit verarbeitet und veredelt werden.
Am deutschen Standort Kleinostheim investiert MartinBauer in eine neue Sprühtrocknungsanlage und setzt dabei auf das Know-how von SiccaDania. Bereits 2016 haben beide Unternehmen erfolgreich eine Sprühtrocknungsanlage in China aufgebaut. Der neuerlichen Auftragsvergabe ging eine knapp anderthalbjährige Zusammenarbeit und ein Pre-Engineering-Auftrag voraus, um die optimale Lösung zu finden. Die neue Anlage baut auf diesen Erfahrungen auf, kombiniert mit den neusten Erkenntnissen von MartinBauer und der State-of-the-Art-Technologie von SiccaDania. Wir freuen uns auf eine weitere gute und partnerschaftliche Zusammenarbeit.
MartinBauer – https://www.martin-bauer.com/